Once more, here we go. Sommarhack is back for the eleventh time, at the usual place in Grådö, Dalarna.

For the last few years, we've had a themed demo compo alongside the traditional intro and demo competition. In 2019 we're doubling up and will not only have a themed demo compo, but also a special photo competition.

Read more at the competition page.

Tickets

The Sommarhack tickets go on sale saturday March 9, 2019 at 13.00 CET.
We have twenty four tickets with computer seating and about a dozen without.

Contacting us

sommarhack@dhs.nu

Preliminary time table


| | | |
| --- | --- | --- |
| Friday | 14:00 | Party opens |
| Friday | 18:00 | Game competition |
| Friday | 21:00 | Demo show: Best of Sommarhack |
| Friday | 22:00 | Tournament (details to come) |
| Saturday | 17:00 | Deadline for all compos |
| Saturday | 21:30 | Competitions |
| Saturday | 23:30 | Competition results |
| Sunday | 14:00 | Party closes |
News

July 8, 2019
Sommarhack is over!
We would like to thank our record number of visitors and all people who sent in remote entries to our party: YOU ALL RULE!

Entries for the compos can be downloaded from Demozoo:
https://demozoo.org/parties/3785/

April 28, 2019
All tickets, including non-table ones are now sold out.
In case there will be cancellations we'll annouce it here.

April 19, 2019
Spkr/SMFX will be bringing his Atari XE, so we can show XE/XL contributions live without video/audio recordings, yay! Check the compo page for information about supported hardware.

March 9, 2019
The public tickets were released today and we're sold out of table space. There are still tickets available without a table seating.

February 2, 2019
Sommarhack 2019 web page opened, welcome!



Weather forecast

2019-07-04: The final forecast we will post, looks better but other weather services claims for rain. Who knows, prepare for the worst.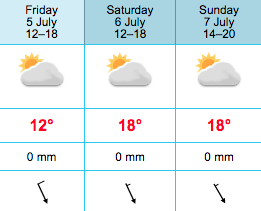 2019-07-03: Meeh..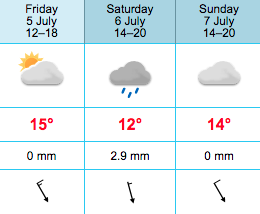 2019-07-02: Rain.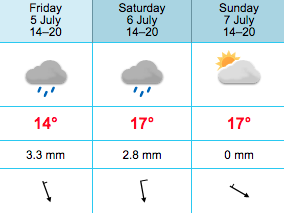 2019-07-01: Still very chilly.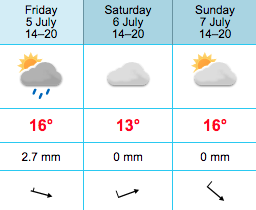 2019-06-30: Temperature going down. Southeners might need to bring the winter outfit!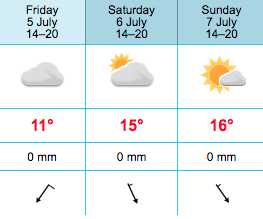 2019-06-29: Todays forecast shows some improvement, but still rather chilly.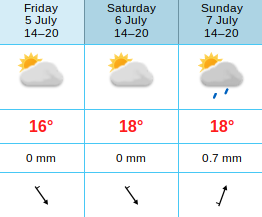 2019-06-28: First forecast, it seems to be a cold Sommarhack.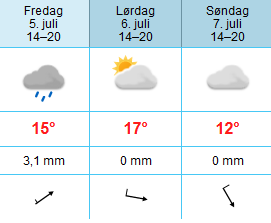 2019-02-06: A bit snowy