Once more, here we go. Sommarhack is back for the tenth time, at the usual place in Grådö, Dalarna.

In 2016 we introduced an extra compo that had a unique limitation, we did a similar compo in 2017 and now in 2018 it's back again. We're keeping the same hardware limits as last year, but there's a theme to it.. Check the compo page for more details.



Contacting us

sommarhack@dhs.nu

Preliminary time table


| | | |
| --- | --- | --- |
| Friday | 14:00 | Party opens |
| Friday | 18:00 | Game competition 1 |
| Saturday | 16:00 | SWEDEN vs ENGLAND |
| Saturday | 17:00 | Deadline for demo/music/graphic |
| Saturday | 21:30 | Competitions |
| Saturday | 23:00 | Competition results |
| Sunday | 14:00 | Party closes |
News

July 8, 2018
Sommarhack 2018 is over, thanks a bunch to everyone who visited or sent entries for the compos.
Get all releases at Demozoo!

July 2, 2018
We've had a cancellation of a table seat ticket, if you're interested to visit Sommarhack this year, this is your chance. Check the ticket page for more information.

May 13, 2018
An Atari ST invitation was released at the Outline 2018 demo party.

March 10, 2018
The tickets are released and we're already sold out. There are a few tickets left without table space. In case of cancellations we can upgrade your non-table ticket.

February 17, 2018
Sommarhack 2018 web page opened, welcome!



Weather forecast

2018-07-05: Final forecast update before the party, looks alright.




2018-07-03: Never trust early forecasts, now it's starting to look like winter.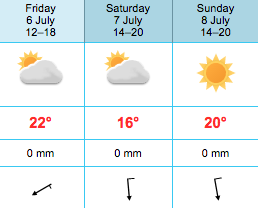 2018-07-02: Starting to look reasonable!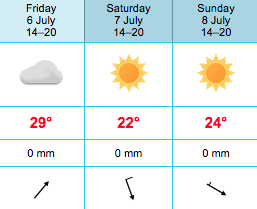 2018-06-30: A bit more sane than yesterday, but still..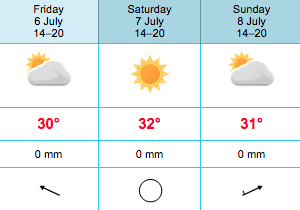 2018-06-29: This is madness.